In this two day course you will get a refresher on your basic skills and quickly move to the river environment where you will learn: eddy turns, ferrying, surfing and introduction to playboating. 
Upcoming 2023 courses:
July 29-30
Aug. 12-13
Prerequisites – Canoe Kayak Canada level 1 course or similar; WWK club membership.  
Cost: $175 includes all equipment and instruction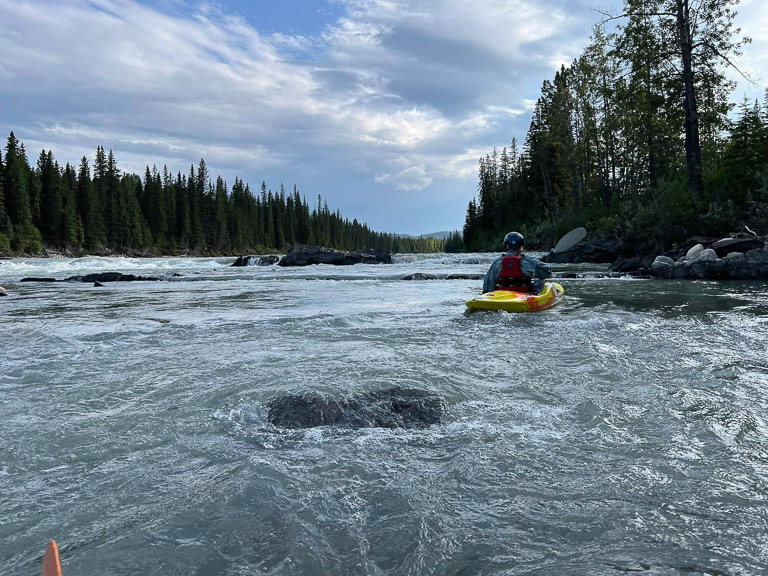 To sign-up for one of the courses, complete the form below and click the submit button. You will automatically be taken to our payment page.
If you are not already a Wapiti Whitewater Kayaker you will also need to join the club prior to your course.