Level One Intro to Kayaking
This introductory flat-water course will teach you the basics of maneuvering a kayak in a safe manner. You will learn all of the basic strokes, and how to get in and out of your kayak safely. After completion, you will be able to further your interests in flat-water paddling, or learn how to become a whitewater paddler on the river via our Level II course. The course includes all equipment necessary for this fun-filled introduction to a great sport!
Upcoming 2023 Courses:
June 11th
Cost is $135 ($100 course + $35 club member fee)
Participant Age: 14+ preferred. 12+ allowed for very eager participants or those joining with an adult.

If you are unable to make our June 11th course, contact us. With enough interest we will put an additional course on.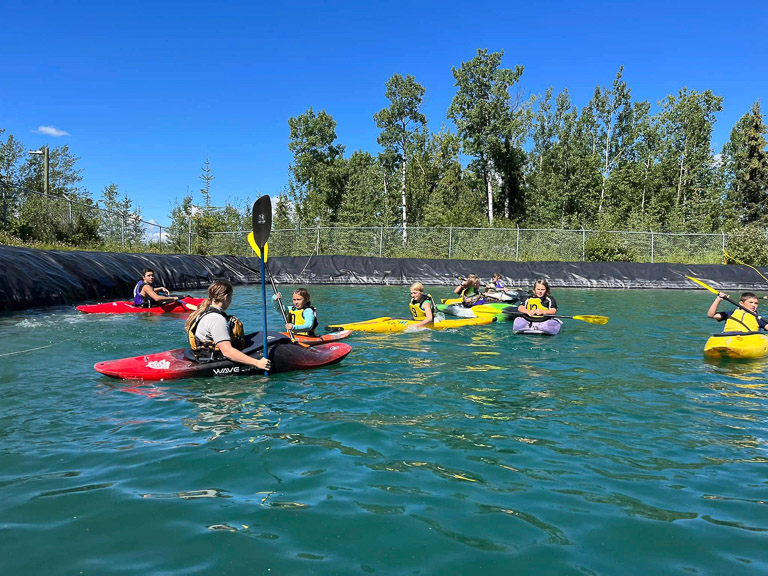 To sign-up for one of the courses, complete the form below and click the submit button. You will automatically be taken to our payment page.
If you are not already a Wapiti Whitewater Kayaker you will also need to join the club prior to your course.